I know, it's a bit weird for anyone living in the northern hemisphere to think about spring as the leaves are falling and the air gets chillier, but for us, we're getting closer to summer. It's still the rainy season, and to be fair, we only experience two different season.... dry and wet.

These little broccoli/alfalfa seedlings are ready to transplant in the larger containers in our newly built greenhouse. In about a month or so, the rain will have tapered off and the sun will be shining and the days will be nice and hot. We're hoping the greenhouse will retain enough of the day's heat throughout the chilly nights, promoting speedy growth. It would be nice to have a variety of veggies growing all year round.

Powered by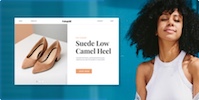 Create your own unique website with customizable templates.