I just wanted to let everyone know that we will be upgrading the website this weekend. The new site will look essentially the same; however, we will be able to add drop-down menus, add more pages and other options that we feel we're growing into. Although we will be able to easily transfer our current pages, this is not the case with my blog... of course. What does this mean? Well, it means I have to cut and paste every single entry into a Word document, create folders for all the pictures for each date posted and then cut and paste onto the new website. So, guess what I'll be busy doing for the next two days. I have completed the cutting and pasting into the Word document, which I've been working on for the last month. Can I just say I am very happy we've decided to upgrade now rather than three years from now! I might be cranky and give up writing altogether if I had to go back that far.

Rest assured I'll be back in the next couple of days. Have a great weekend!


Powered by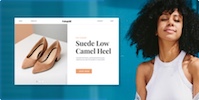 Create your own unique website with customizable templates.