As I was writing yesterday's blog entry, the power went out. I lost the paragraph I wrote... it happens. When we first arrived to Costa Rica, it was the rainy season and we experienced a few power failures, but then during the dry season, we hardly ever had this problem. Now that the rainy season is upon us, it will be interesting if this becomes a regular occurrence. We don't really mind, we turn on the battery-operated lanterns and candles. It's kind of nice. Kevin picked out an hour's worth of iTunes songs and played it on his laptop. Lots of great songs from the 80s, which brought back some great memories... until the battery on his laptop ran down. By that time, it was time for bed anyway.

Earlier in the morning, the sun was shining and it was really hot. I worked in the garden again, weeding. Kevin had to point two aloe vera plants out to me. They were being suffocated by overgrown grass and weeds. I love aloe vera and I'm thrilled to learn we have more plants on the property (I make my own facial mask with fresh aloe vera get and combine it with cucumber. I then mix it in my blender. Not only can I put it on my face, but I can drink it, too! The more I read, the more I'm realizing what an incredibly healthy supplement it is). I can't believe I hadn't even noticed these two plants before, but in my defense they were completely hidden. Then true to form, at about 1pm-ish, it started to pour and within minutes the river swelled and rose at least a foot. We haven't seen it like this since last October. The rainy season is, without a doubt, upon us. Call us crazy, but we like it!
Powered by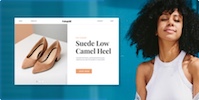 Create your own unique website with customizable templates.