Kevin's parents bought us a clothes dryer as a house warming present. Since it's been cloudy and rainy since I've been home, we decided it was time to go pick one up. November is still rainy, we were told, but the sun should increase day by day. Well, Kevin said it was mostly drizzly while I was gone and I've not yet seen the sun, so I guess sunshine is not guaranteed afterall. The temperatures are still lovely so it's not really that bad, just a little damp. Our new dryer will be hooked up to a propane tank instead of using electricity and we'll be putting it in the carport as we've run out of room in the garage.

Thank you Mary and Keith for a great gift, which will come in very handy!

Powered by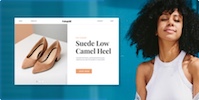 Create your own unique website with customizable templates.