Kevin's been away for the past nine days, and although I've had a good time (no shortage of people inviting me to join them for lunch or dinner... thank you!), I can't wait for him to be home! We're so seldom apart that it does take some getting used to. I'm really happy he's had a chance to visit his family and good friends and it's nice for me to know that I can take care of the farm, when needed. I've managed to keep the ponds full, the fish and Bettys fed. I'm even getting the hang of the aqueduct gate. My first few trial runs (while Kevin was still here) were very frustrating and difficult, but I eventually got the 'feel' for it... it still gives me a little bit of trouble, but I know how to deal with it and I'm able to figure it out... even if it takes me a few tries. I've also managed to screw in (and out) the decoy owl that perches on our pond bridge... we put him up to deter the heron. So far, I've not detected any herons... yay! The trick to using the power drill is to press in firmly and gently squeeze the trigger. Again, another 'feel' thing, and before Kevin left, I managed to strip the screw head within two days. Yeah, not exactly pro quality. BUT, in the last week, I've only kind of stripped the screw, which I changed this morning for fear of not being able to unscrew it at all and having it stuck on the bridge. Problem-solving is key.

It's been a good week, but I can't wait to greet my honey and have him home again!

Powered by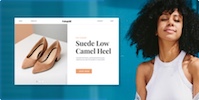 Create your own unique website with customizable templates.