Still no internet.

After we opened our bank account, we drove back home and stopped at Martin and Clara's restaurant, which is just down the hill from our property. We met their two daughters, Nicole (8) and Paula (21). Nacho was there as well and he caught two trout for us — can't get any fresher than that! Clara fried the fish and served it up with thin, round potato slices, rice and salad. Huge meal for $7 each. Delicious and filling. Their restaurant looks like a shack from the outside, but it's actually quite nice inside (in a rustic kind of way). We are constantly surprised. Clara is a sweet, warm lady who always says she wants us to be happy happy. Kevin and I used to watch

Duck Dynasty

and anyone who watches it knows that the father, Phil Robertson, has a habit of saying 'happy, happy, happy'. He says it 3 times. We told Clara that she has to say it 3 times. She laughed and kept repeating it 3 times. Little does Phil know his legacy now lives on in Costa Rica.
Powered by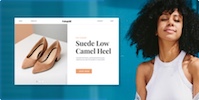 Create your own unique website with customizable templates.