Another busy week! We welcomed one of my former co-workers from my previous workplace and her boyfriend. Nicole and Kyle stayed with us for two nights. They were feeling reluctant to rent a car so they decided to have our taxi driver pick them up at the airport. It was a good thing, too, because they landed at 4:30 pm and driving in San Jose at that time is slow with congested traffic. And then they would have had to find our place in the dark... never recommended. Two weeks ago, part of the road outside San Jose washed away and it's been closed since then. Our driver knows how to get around that whole mess. They arrived at 8 pm... tired and relieved. After we settled them in the guesthouse, I served them their dinner. The next day, Kevin gave them the tour of the property, they hiked and caught their dinner.


We said goodbye to them on Thursday morning. Our driver picked them up and drove them back to their next stop. The very next day, as Kevin and I were driving up our driveway on our way to do some shopping, we saw a Quetzal fly by. Isn't it always the way? After our guests leave... and before our guests arrive. Little dickens!

Powered by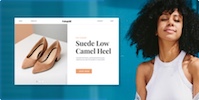 Create your own unique website with customizable templates.