Still no internet.

We went into San Marcos to meet Juan, the influential man at the bank. It's not actually a bank, it's a credit union or a 'cooperative', as they call it. This bank, as I call it, is its own cultural phenomenon. You walk in and people line up outside the door and wait for a teller to be available. The men are wearing white shirts and coloured striped ties and the women are equally professionally dressed. The clients sit down at the partitioned desk... no one seems in any rush to get up nor do they seem too bothered that others are waiting in line for their turn. We were warned about the long lines at the bank. Now we've experienced it. Having said that, we were ushered right in to meet Juan. No waiting. He was expecting us. Juan is a short man with a thick head of jet black hair. Imagine a 50-ish, shorter

Erik Estrada

. He was very kind and spoke English well enough for us to communicate, which was great. After hearing what the process is, he introduced us to Luis, one of the only bilingual tellers. Luis was very kind as well, and equally helpful. I gotta tell ya, every Tico (a Tico or Tica is the name used to refer to a Costa Rican) we've met so far has gone out of his or her way to help us. The area where we live has very little North American influence, so we weren't sure how we would be accepted or treated. So far, it's pretty amazing.
Powered by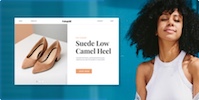 Create your own unique website with customizable templates.