Martín taught me the classic art of basket weaving this morning. We had decided to meet at his restaurant, so I walked up our long driveway, down the road and over the river across the log (which is now a breeze to do with the handrail) and had my first lesson. Martín had already gathered and cut the thin pieces of wood. Unfortunately, since I didn't follow him into the forest to see what he cut, and the language barrier is still too severe, I was unable to understand what type of tree it came from or what method he used to get these long thin strips. I will have to ask Nacho to translate next time. However, Martín did show me how to start a basket and the trick to weaving it. Once you see it done, you realize it's pretty simple, but the craft is sadly being lost. The kids nowadays don't care about such things. It's sad to see traditions like these disappear, especiaily since these baskets are incredibly useful. People used to use them for coffee and blackberry picking (replaced by plastic buckets, such a shame!), to carry wood, for laundry... a multitude of uses. All natural and last practically forever. Our neighbour, Holly, has inherited several large baskets from her mother. Martin made them over 20 years ago and they still look new. We also inherited some from the previous owners and we use them to hold our wood near the fireplace. They are very sturdy and can handle heavy loads.

So, Martin showed me how to get the bottom of the basket woven together and then he folded the pieces that will make up the sides of the basket over and under the bottom portion. He said we had to wait at least an hour before continuing to let these pieces bend properly. At that point, it was getting close to lunchtime and he and Clara had to get ready for customers. I thanked him for taking the time to show me. We will resume tomorrow. Maybe this is a craft I can show our guests, if they're interested, and they can take home a small basket as a souvenir? We'll see.


Powered by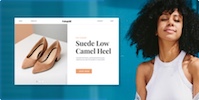 Create your own unique website with customizable templates.