Seven weeks ago today we arrived here. And to celebrate, we went to San Jose to apply for temporary residency. As expected, it took all day. We arrived at ARCR (the agency that helps ex-pats immigrate) at 9:30 am sharp, at the appointed time. We met with the office manager, Ryan, and showed him all our documents. He was surprised we had everything in order. I can't help wonder just how many people come here without having done their homework. Based on the reaction, I guess quite a few. Considering all the stress and headaches it was to get all our paperwork signed by our lawyer back home, then Foreign Affairs then the Costa Rican consulate. It was an intense time to get everything in order, and within the time restrictions. I can't imagine trying to sort it all out from here.

After meeting with the lawyer and paying a considerable fee (which we were prepared for), the lawyer walked us to a hole-in-the-wall photography shop, where the space was about 10 x 12 ft. The lawyer left us there and told us to meet him back at the office. After Kevin and I both took our turns having our picture taken, we paid the photographer $14 for 12 pictures (don't ask me why so many). Then we made our way back to the office. The lawyer's assistant organized and typed some legal documents for us to sign and then walked us to the bank a few blocks away. Part of the process is to have the bank write a letter stating we have the approved amount of money to qualify for residency by acquiring certificate of deposits. This little task took a little over 3 hours. We are definitely learning to be patient. Even the Costa Ricans feel the bureaucracy is ridiculous. I'm just becoming all Zen about it. There's no point in getting upset. After the bank, we hurried to get out of San Jose during rush hour with a dodgy GPS. We made it home just in time to feed the fish before the sun went down (our experience is they don't eat after dark), and to let our Frankie out. Poor thing having to hold it in all day.

Powered by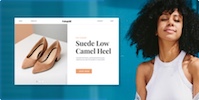 Create your own unique website with customizable templates.