Boy, what a day! It's been non-stop, not only for Kevin and me... but for all our neighbours, too. We're in the last stretch of getting this Fun Day fundraising day organized for tomorrow. There will be a hike on our trails, fishing contest, games (including horseshoes for the adults), 50/50 lottery, Guess How Many Rocks lottery, food, and finally Bingo. After doing all the shopping yesterday, today everyone had their list of things to do. This morning I finished all the signs, cut all the food tickets by hand, I washed the four coolers that I brought to Clara for the rice and other food stuff for the lunch that will be served. I hung the multi-coloured triangle banner on the chain-linked fence near the school to add a bit of festive flair. I painted a 'Rio Blanco with an arrow' sign and drove down with Kevin to the T junction near Copey and Kevin hammered in a stake and screwed the sign onto it. Kevin took Roberto and his brother, Thomas, who will be the tour guide for the hike, on the trails one last time. They decided where the rest area will be and made sure Thomas was happy with the circuit. And Thomas was thrilled, which was great. Kevin also spent most of the morning at the community centre helping Martin and getting the horseshoes area ready as well.

Like army ants

, we marched with purpose and got things done. We hadn't had any lunch so Kevin and I were feeling rather peckish by 6:30 pm. Oh, what I wouldn't do for a Chinese take-out... just pick up the phone, have it delivered to our door... have enough left-over for tomorrow's lunch. Sounds so good right now. Instead, I made onion soup with croutons and melted Pepperjack cheese. It was pretty tasty... but I'm sure I'll be dreaming of a Chinese platter. There isn't much that I miss from back home, but there are some conveniences that would be nice now and then.
Powered by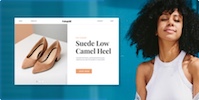 Create your own unique website with customizable templates.