Primo and Kevin worked most of the week on the waterfall garden area. I can't believe the transformation in just a few short days. We're not looking to create an area overly manicured, but we do want to reach a balance between structure, colour contrast and Mother Nature. The plants Primo is recommending are not particularly fussy, but they will all bloom in blue, orange, yellow, white or red. Also, we want flower types that will attract birds and butterflies. Kevin and Primo will build a bench or two so people can sit and enjoy the sounds and sights. Eventually, we'll build a wooden platform with a roof... hang a hammock...

You'll know where to find me... my chores can wait!

Powered by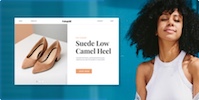 Create your own unique website with customizable templates.