I'm Canadian: talking about the slightest change in the weather is our national sport... after hockey. You can take the girl out of the weather, but you can't take the weather out of the girl. For the last couple of days, we've been waking up to rain. It rains much of the morning, and then by about 9:30 am or 10 am, it clears up and the sun pokes through the heavy clouds. Then it starts to rain again a few hours later for the remainder of the day and evening. At first, I thought it was a fluke, but now I think it's just the rainy season showing us its true colours.

Speaking of colours, beautiful purple Catalinas are starting to bloom in the pasture. Apparently, in a few weeks the whole hillside will be covered in these lovely flowers. Something to look forward to, for sure. I bumped into Abel yesterday (Roberto's father - the dairy farmer) and he said that when the Catalinas appear, it's a sign that the north wind is coming to blow all the rain clouds away and summer is just around the corner. Nice.


Powered by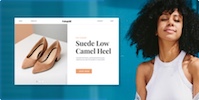 Create your own unique website with customizable templates.