GOING:
When Kevin dropped me off at the airport two weeks ago, I got to the United Airlines counter to check my bags and the man told me my flight to New Jersey had been cancelled due to a storm. I asked him if he could find me another flight. After about 20 minutes (I suspect it was his first day on the job), he found me a flight that flew into Houston with a 4-hour layover before flying to Toronto. Everything went smoothly until the plane flying from Houston to Toronto started leaking fuel. We had been flying for approximately 30 minutes when the pilot came on the overhead speakers, spoke in a calm, jovial voice and said we had to turn back. We landed without incident, except there were about 20 fire trucks, ambulances, police cars waiting for us. It was pretty unnerving. It wasn't until I had talked to Kevin later that evening that he reminded me that it would only take one spark (and wheels touching the ground upon landing often create sparks due to friction) for the plane to explode. There was no sense of panic at the time, but when I reflected on what could have happened, I felt shivers).

COMING BACK:
I got to the airport in good time and stood in line waiting for the airline counter to open. There were only a few people in the line-up, and right in front of me was a young latino couple (maybe in their early 20s). The young lady looked sick and scared. I couldn't hear what they were saying to each other, but the young man appeared to be working hard to cheer her up, trying to make her smile. He seemed very attentive, which was nice to see. They checked in their luggage, and then it was my turn. There many people behind me, and apparently the flight was nearly full. When I boarded the plane, I found my seat and saw that I was sharing the row with the same young latino couple. From the time we took off to the time we landed, this poor girl was throwing up in a plastic bag. Thank goodness she was sitting by the window and I had the aisle seat. Her partner tried to shield me from it all, but it's hard to ignore. Poor girl. All I can say is travelling is not for sissies!


Powered by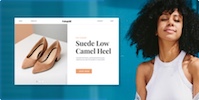 Create your own unique website with customizable templates.