Today, I started painting the office. It's a fiddly job with all the door and window frames. The entire room is wall-to-wall wood panelling, including the ceiling so it's very dim and somber. We were only using it as a storage room and a throughway to the bathroom and our bedroom. We avoided spending any time in there. I was eager to brighten things up a bit with a lighter colour. I washed all the walls and ceiling of cobwebs. I've kept the ceiling as is, but painted three of the panelled walls the same butter/cream colour that I used in the bedroom and living room. I really like the colour; it's light yet has some depth, making it warm. I wasn't going to paint the wall that leads to our bedroom and loft, but now I'm thinking of painting it blue to add a punch of colour and it will flow nicely between the other two rooms. With the large wardrobes, bookshelves and two doors, there's very little wall left, so a little pop of colour might be perfect. I removed the few boxes we didn't bother unpacking. It's nice to have the extra room; it looks a lot less cluttered. I even went through all the books and weeded out books that I might actually read. Many of the books were left behind by the previous owner... plus our own books. I'll put the books I don't think I'll read in the guesthouse for our guests. Now, maybe, the office will be a good place for me to write.

While I was

painting, Kevin was transforming the ATV: a painstakingly intricate job with so many nuts and bolts. Kevin doesn't have a manual to follow so he is rebuilding it based on logic... thank goodness he's doing it and not me! Just sayin'. With the carport now completed and the ATV on its way to looking like new... soon, there will be no evidence of the fire that caused all the damage.
Powered by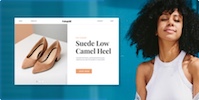 Create your own unique website with customizable templates.