Well, I don't say this very often, but it's been a proper cool, drizzly English day. We even had fog for the full effect. When I say 'cool', I mean 20°C/68°F, but there was a definite dampness in the air. The school kids are on a 2-week vacation (kind of like the Christmas break for the kids in the northern hemisphere). July is called 'little summer' because it usually stops raining for the month. Perhaps today was the 'storm' before the 'calm'. Although 'drizzly' can hardly be called a storm, now can it? Kevin continued building the stone wall beside the house and I put on my black rubber boots and finished adding lime and compost to all the citrus trees to give them a boost of nutrients. Kevin had pruned them last month and many new flowers are blooming so I'm hoping we'll be getting a nice new crop of lemons, limes and sour oranges. And Kevin will be planting the three sweet orange trees we bought a few weeks ago. We just have to find the right place for them... I know, really? 35-acres of land and we're struggling to find the right spot for three measly trees? Sad, but true. We want to plant them in a sunny area, good soil drainage, convenient for picking, etc. One must be strategic.

I did some laundry, cleaned the house and made a tasty salad for lunch (I really enjoy cold, crispy salad fixings topped with a warm bit). Today, I fried bread crumbs in butter and garlic in a pan. Then in another pan, I fried leeks, almonds, cranberries, goat cheese and smoked trout in butter with salt and pepper (that was the warm bit). Then I added that to the cold, crispy romaine/arugula/tomato/red pepper/avocado/cucumber tossed in a light olive oil and balsamic and honey vinaigrette. I sprinkled the bread crumbs over of all that. I know it sounds like an awful lot of flavours going on, but it was delicious. Kevin is not a lover of salads, but he ate it all up. And it's so healthy, too. So, the day was not completely unproductive. I even did some writing. We now have logs burning in the fireplace and we're feeling nice and cozy. Maybe I'll pour myself a Grand Marnier... a perfect nightcap to quite a lovely day. It is our winter, after all.

Powered by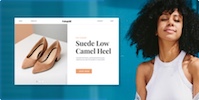 Create your own unique website with customizable templates.