To everyone who is reading my blog... THANK YOU!!! I continue to be motivated to write knowing people are enjoying reading it. However, for those who have commented, I apologize for not being able to reply. I'm not sure why, but the reply button doesn't work. Once we have internet at home and we can spend some time troubleshooting, I hope we will be able to fix the problem. Until then, please know that I appreciate all comments!




* Since writing this post, we upgraded the website and we were unable to upload the comments. What a shame!
Powered by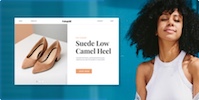 Create your own unique website with customizable templates.