Okay, so, a week has passed since we signed on the dotted line. Within the week, all conditions were met so we have officially sold our house. Kevin has spent the whole week on the phone re-negotiating the property deal in Costa Rica. Well, not re-negotiating, but trying to iron out the details. We're using the seller's lawyer in Costa Rica, so one would think this would create a conflict of interest. Well, we thought so anyway. However, the lawyer has been very quick to make sure both our interests are met. He has no issues setting both parties straight. The seller had an idea that complicated the whole deal (his intention was in the right place, we think) and at one point I thought Kevin was going to walk away from the whole agreement. Finally, everything was sorted out and we're back on track. Of course, I was at work dealing with hectic deadlines and being of no help to Kevin at all.

Funny, I look around the house and in one week everything has gone to the dogs. How quickly things change. We no longer live in a pristinely clean and tidy environment. Papers are now strewn everywhere, shoes are piled near the front door. We're no longer stressing over keeping everything in its place or how many people came to the Open House or if an offer will be coming in. Now the stress is of a different kind... can we get what we need to get done in such a short amount of time. It's all quite overwhelming... and a bit scary, too.


Powered by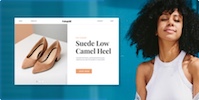 Create your own unique website with customizable templates.