Sick as a dog. All I want to do is sleep all day. Phone rings at 10 am or so and it's agent #1 asking us if she can bring one of her clients to view the house this afternoon… 2pm. We say no. Just kidding… we say of course and get cracking with touching up any cleaning that needs to be done. I polish the floors again. And all the chrome elements we have… and all the stainless steel appliances. We turn on all the lights, fluff the pillows (all of them, much to Kevin's dismay). Then we go to the dump to get rid of a sh*t load of stuff. So much stuff! For people who love to purge, how is it possible that we accumulate so much… oh yeah, I love to purge… Kevin, not so much. So while we are out, agent #1 and her client are viewing the house… for a whole 50 minutes. That's a good sign, isn't is? We wait for the call… and it comes about an hour later. Agent #1 says her client loves the house and wants to show her husband tonight at 7 pm. Trying to contain our excitement. Whoot!

We go around wiping things down, turning all the lights back on (because they were ALL turned off when we came home). We leave at 6:55 pm to walk Frankie, our seven-year-old miniature Dachshund. As we're walking back towards the house, we see agent #1 drive by. When we get back home, we wait for the call. Two hours later, the phone rings. The client's husband loves the house as much as she does, they didn't flinch at the price and are ready to make an offer, except for one little hiccup. Our house happens to be located two streets east of the school catchment where their daughter currently attends. It's a special school for gifted kids with 200 names on the waiting list. The school is very strict and will not bend the rules, and for this reason, they walk away from making an offer. Sad, but we decide to take it as a very positive sign that the house shows well and is priced right. And there's always the Friday viewing.

Powered by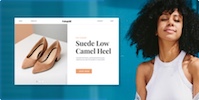 Create your own unique website with customizable templates.