I wrote a message to my sister, Lyne, on facebook last night asking for some advice regarding Jude. Lyne lives in Saudi Arabia with her wonderful husband, Eric, and her daughter lives in Ontario with her dad. My sister understands what it's like to live apart from her only daughter and for Eric to live apart from his two children. They're all teenagers and young adults, but they've been living with this arrangement for a few years now. Lyne replied to my message saying she'd rather Skype so I we did this morning. I was at work, but I had some time that I could chat for a little bit. Lyne put my mind at ease. She said there are many different positive outcomes to any given situation. She said, with Skype and texting and facebook, there's really no sense of disconnection. She also said not to put our life on hold! This is our time and we deserve it. And she's right. Jude had been invited to come to Costa Rica. And the invitation remains extended if his plans in Burlington don't work out for whatever reason. We just have to stay open and flexible. It was good to talk with Lyne. Another perspective is always helpful.

Another viewing today…. Happening right now as I write this. Come on St-Joseph… show me the offer, baby!


Powered by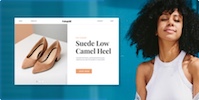 Create your own unique website with customizable templates.