We said goodbye to my sister, Lyne, brother-in-law, Eric, and their son, Cody, yesterday. It's hard to believe time has come and gone so quickly. They flew out of San Jose at mid-day and we hope they make it back to Southern Ontario safely. We're hearing how bad the weather is back home. The wind and snow are wreaking havoc and the airports are cancelling flights. We hope they get home safely and on time.

My parents are here until Tuesday morning, when we drive them back to the airport. It sure will be quiet around here when they're gone. We've had such a nice time. But, it's not over yet, before my parents leave, they will be going on a coffee plantation tour in Santa Maria... at the world's first carbon neutral coffee plantation and processing plant. So the fun continues a little while longer. I think Mum and Dad would say that they've had a good trip in Costa Rica... and Kevin and I are happy about that!


Powered by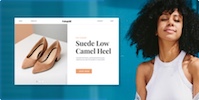 Create your own unique website with customizable templates.