After Paul fed the fish one last time, we all had breakfast of fresh eggs and toast, and of course, a cup of tea. Paul then retrieved this luggage and packed it in the trunk of the SUV. Kevin and Paul left at 8 am to get to the airport in good time. We always have to anticipate possible holdups with traffic. In turns out, they made it to San Jose with enough time to spare so they actually stopped at a Denny's for a second breakfast... and probably several cups of tea. We're going to miss our friend... it's been great having him here.

I stayed behind and cleaned the house, worked in the garden, burned our garbage and did some prep work for English class. I also looked up Spanish household words and wrote them on little Post-It notes. Then I placed them on the items the word identified, so that when Kevin sees the word on the specific item, he can learn them more easily. I learned a few new words myself. Now to work on the pronunciation! That's a whole other kettle of fish. Double L sounds like J... and so does Y. But J sounds like something is stuck in your throat. How pleasant. We'll just have to practice...a lot.

Powered by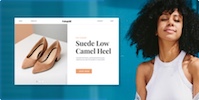 Create your own unique website with customizable templates.