We have a couple with their two children arriving tomorrow, so we had a lot of things to do. But first, I found out that our second English teacher volunteer wrote back to tell us that she was unable to join our team afterall. So I spent most of the morning writing to more candidates, desperately trying to find a replacement on such short notice. Then, I took Mum on the ATV and went to let everyone know that I had to cancel the Kids English Summer Camp tomorrow. I teach the adults tomorrow as well, and with all the preparations needed, I just wouldn't have enough time. When we stopped at Cindy's, I introduced Mum and we had a nice chat. When I told Cindy about our guests coming, she mentioned that maybe they could provide a tour of their orchards. I love that idea! We decided that we should definitely talk about a partnership in business. We could help each other out.

After lunch, Mum and I drove to San Marcos to pick up some fruits and vegetables, and a few more odds and ends. Meanwhile, Kevin was busy building a fence near the guesthouse. Currently, there is a deck that wraps around the guest house, but it's not very safe, it doesn't have a railing and we don't want anyone walking on it. And since there will be young children staying here tomorrow, we really wanted to make sure there was a physical barrier to prevent people from wandering onto it. Kevin painted it the same green as the rest of the trim, which looks really good. Well, I think it does anyway. Everything is coming together. I'm a little nervous, but really excited, too. We now have 3 bookings for January and we're getting a lot of inquiries. This B&B business might work out afterall. Let's hope so!

Powered by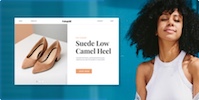 Create your own unique website with customizable templates.