Kevin was up every hour last night. He had shut the gate to the ponds since it started to rain quite hard and the winds picked up again. He thought it would be best to take proper precautions to avoid any dirt and mud coming into the ponds. He has no intention of cleaning that big pond again for awhile. Anyway, he was up really early: he opened the hen house and let our Bettys out into their fenced in pen, and cleaned their water and so on as he does every morning.

Fast forward to 11 am... Kevin had been working in the guest house all morning while I was painting. After I cleaned my brushes, I decided to check on my vegetable garden and then go collect the eggs in the hen house. As I was kneeling down by the broccoli, trying to straighten the stalks that had fallen from the wind, I heard our hen clucking loudly... they sounded so close. Kevin walked around the corner, into the back part of the house... he yelled for me to look behind me... and there were 5 or 6 Bettys crossing the bridge into the garden. They were happy as can be, just strolling along without a care in the world. (Thank goodness Frankie was inside the house at the time). Kevin came up to help me catch them and put them back in their pen. I hadn't been up to the hen house yet, so it couldn't have been me who left the door unlocked. I admit, it is something I might do. Kevin is pretty anal about locking doors, so imagine my delight in teasing him about it... he's still convinced it must have been me... but it wasn't... of that, I'm sure (this time anyway). I think his lack of sleep last night was probably the cause. We caught all the hens without too much trouble and placed them back where they can stay safe. And after all that commotion, they still gave us 10 eggs.


Powered by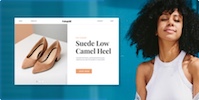 Create your own unique website with customizable templates.