So, I know that it's the Christmas season, and this being our 3rd Christmas here, you'd think we'd find a new way of getting into the spirit, but the truth is, with all this beautiful warm weather, without our kids, it's just not the same. But this year, I decided to grow our own tree... have a look:


Okay, okay... I can't fool anyone... it's only a celery. Having said that, I read somewhere on Google that you can grow celery from another celery stalk. Cool, eh? You put the stalk in water and voilà! Soon I'll plant it in my garden with the rest of the celery plants. But until Thursday, this is our tiny Christmas tree. What could be more appropriate... the birth of something so natural and healthy. Christmas morning will be spent no doubt on Skype chatting with Phoenix and Jude, my parents, and my sisters. And then I'll be cleaning the guesthouse to get it ready for guests who arrive from Germany on the 26th.

Speaking of guests, our last guest, Janessa and Mike, left an amazing review here but also on Airbnb, which we appreciate so much. We hope it will help secure even more bookings. This is Janessa being a great sport by fishing in the rain:


Today, Kevin and I caught 6 trout to smoke. We have friends who are buying 1 kg/2 lb for a recipe they want to try. So after Kevin is all done with the filets, we have a lot of fish heads, tails and skeleton bones leftover. I decided to make a bone broth with lemon grass and sage (all organic). It smells wonderful. When it's done simmering, I'll strain all the solid bits out and be left with a yummy, healthy soup base. I've never tried doing this before... it was Kevin's idea and a good one... it's always a shame to waste anything.


And in other news, Bobbie McGee is growing and we're loving her spirit. She's incredibly playful and happy. I play fetch with her and she is thrilled to retrieve her ball and bring it back to me. She a real sweetie and a smarty pants for a 4.5 month old. And as proof, I took some pictures:

Powered by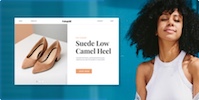 Create your own unique website with customizable templates.