No other month sees us wearing our big, black rubber boots more often than October. The daily rain makes the grass soggy at best, or a slippery, muddy mess at worst. We slip our boots on and off several times a day. Kevin made us this boot remover with some leftover bits if wood. Makes it so much easier!! Even after four years of living as farmers, there's always more to learn, and always room for improvement. So grateful. Thanks, Kevin!


Although it's wet here, we have nothing to complain about. With hurricane Nicole ferociously smacking the island of Bermuda on one side... and a typhoon hitting the west coast of British Columbia, Washington and Oregon on the other, we've been thinking of our dear family and friends who have been affected by these severe weather systems this week. Stay safe... and may I suggest buying some big, black rubber boots. They do come in handy!

Powered by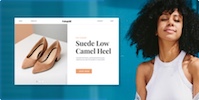 Create your own unique website with customizable templates.