Kevin came to bed at 10:44 pm. That's the latest he's been up since arriving. We both woke up early and checked the sediment ponds again. It looks like the fish made it through the night as none are floating on the surface. Maybe we got lucky. Nacho came at his usual time and told Kevin that he and Martin think there was some kind of landslide to cause all this sand and muck. This is not usual, which would make it good news. Kevin and I were worried that if this happens every year during wet season, we'd have nowhere to keep the fish safe. If this is just a freak of nature, than we just have to clean it up and get on with it. Right now, it's 4:19 pm and the rain is lashing down. "Torrential" doesn't begin to describe what's going on outside. We have the doors wide open and everything is green with a punch of colour from all the flowers. Except for the river – it looks like nature swapped water for chocolate sauce. A scene from Willy Wonka's Chocolate Factory. Cadbury or Nestle should come down here and film a commercial for one of their chocolate products. If you think of it as chocolate, it looks pretty yummy, unfortunately we don't and it's mud, so it's kind of nasty. I wonder if it's healing mud? Hmmm. Kevin just beckoned me to come outside quickly. Gotta run.


Okay, just got back from following Kevin up to the river. There are huge logs floating by. There's a tree, maybe struck by lightning, not sure, laying on top of the rocks near the top corner. The mud is gushing down at incredible speed. There are logs blocking the opening to the conduit. Normally that wouldn't be a good thing, but for now, it's restricting any more mud overflowing into our sediment ponds, so we'll leave them be. The rain has subsided, but the river has not. Nacho walked up behind us (scared the hell out of Kevin and me, and yes, we jumped!). He laughed. He came to make sure we were okay. He gave us a lesson in staying far away from the river when it's acting up like this. You never know what will be coming around the corner and if you're too close, you could get wacked by a flying limb or something and pushed with the current. He also explained that he, Martin and a bunch of other local men walked 3 kms up the river today to see what the issue is. He drew us a diagram of the mudslide site. He suspects it will take a few days for the water to become clean again. Welcome to Costa Rica! The land of surprises. None of this is particularly unmanageable. People have been living in these parts for years and are well versed with these situations. For us, only ever watching these types of scenarios on TV, we're slightly out of our element. However, we will get better at it, but we might consider staying closed during this season.

Powered by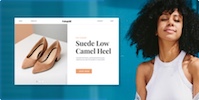 Create your own unique website with customizable templates.