Sitting at school with data card.

I went to school this morning with my laptop and data card. I had spent much of last night writing emails and keeping them in my drafts folder and was hoping I might be able to connect to the internet with my data card. Every Monday and Friday the English teacher comes to teach the kids, so I sat in the back of the room with my laptop and half listened. It was her first Monday teaching at the school. Her name is Catalina and she's 25 years old. She learned English at the University of San Jose. It was nice to be able to speak to the Spanish teacher, Elizabeth, through Catalina. All last week she was struggling to explain things to me. Today, we had a nice little conversation with the help of Catalina. I've noticed I'm using more words strung along together. I'll get it eventually.



Powered by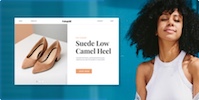 Create your own unique website with customizable templates.