I had dinner with Jan, my children's paternal grandmother. I warned her that Jude has decided not to come to Costa Rica when we sell the house (notice I prefer to say 'when' rather than 'if'). I also warned her that he will be asking her if he can live with her and Dean (Jude's grandfather). She said that he could. I told her to think about it. She seemed delighted with the opportunity to spend more time with Jude and thought it might be very good for Dean, too. After the death of their son, Jude and Phoenix's dad and my ex-husband… there have been lots of issues that have surfaced for all of us, at different times, over the years. Chris died 10 years ago this August. It suffices to say that there may be an opportunity for some healing. I hope so, for everyone concerned. At least now, knowing Jude is likely going to have somewhere to live in Burlington when we leave, I can breathe a little easier.

* For those who don't know the pop-culture reference to 'Making plans for Nigel'... it is a tile of a song by XTC, which I used to listen to way back in the 80s.


Powered by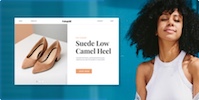 Create your own unique website with customizable templates.