Every two years, we get an onslaught of beetles that arrive just as the rainy season begins. They're not harmful, just a bit of a nuisance... they hang out for about a week. They are attracted to light, so at night, they come out and fly into the window panes. It sounds like bullets pelting the house on all sides. Two years ago, Kevin devised a plan to get them away from the house. He installed a light on the carport and buckets to catch the beetles as the hit the ground. It worked beautifully, except it left a big mess to clean up in the mornings. So, today, Kevin decided to install a pulley across the river to hold two battery-operated lanterns. The light will shine at night and attract the beetles. The idea is they will bang into the lanterns and fall into the river. And voila! I will report back once those little beetles arrive to let you know how it works!

And this morning, I was looking out the window and saw this little fella... a gorgeous flamed-colored tanager.
Powered by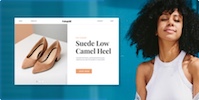 Create your own unique website with customizable templates.