Sitting in the SUV in Copey... we've found the perfect spot with the perfect signal. I now make the trip down the 4 kms road every day. It's easier than trying to drive around the school yard.

We slept in a bit this morning, which is unusual. The sun was shining. While I was feeding the fish, I noticed a dead fish floating on the surface. We're not sure why, maybe the stress of the storm last week, maybe old age, who knows. We will keep an eye out tomorrow to make sure it's nothing more serious. I lit a fire in my outdoor bread oven. It's still difficult to start a fire, but it's getting a bit easier. I've learnt that I have to start with tiny little sticks and dried moss and build slowly from there. I want to try and bake bread in there, but I need to master keeping the oven warm, first. Then I cleaned the pots and pans cupboard. Everything needs to be repainted, really, but for now, a good scrub down will have to do. I also washed all the pots and pans... up until today, we'd only been using the ones hanging on hooks. I can't wait to get our own kitchen stuff, but until then, I felt it was time to act like we actually live here... this is not a holiday. Then Kevin and I made penne with tomato and meat sauce and added some freshly made ricotta cheese our dairy farmer neighbours gave us. Yum! Great lunch. We seem to be having our heavier meal at lunchtime and a lighter snack (guacamole with tortilla chips, soup or fruit salad) for dinner. It's been quite a lazy day, which after our busy weekend, was welcomed. After I upload this post, I'll head back home and start the fire. I have a date with my husband to watch some 'Justified' on his laptop tonight. Life is good!


Powered by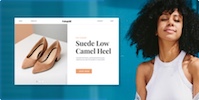 Create your own unique website with customizable templates.