This morning there was no school, but I did walk over to Adriana's for our English/Spanish lessons. I was there for a couple of hours. It always goes by so quickly.

Then, this afternoon I started to clean out the guesthouse in preparation for January. I washed down the walls and floors. I unpacked the cutlery and dishes. I have to decide what to keep and what to toss. I want our guest to have what they need for a comfortable stay, but don't want to clutter up the place either. And I need to repaint to freshen things up. This task will continue tomorrow.


Powered by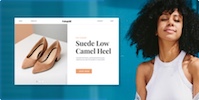 Create your own unique website with customizable templates.