Getting the straight goods on how to bring our dog to Costa Rica with us has not been easy. We were given quite the run-around; however, finally, Kevin had a conference call between the American Airlines reservation department and their Pet Safe department and got some concrete answers! Frankie gets to fly with us, in the cabin by our feet. No need for a vet to check her on the other side, no fuss, just hand over the paperwork stating she's healthy and that's it. And it will cost $250. A slight difference from the $600 for the vet and possible $4,100 for! It pays to do your homework and ask a lot of questions. We're so relieved! Now we can finally start concentrating on the packing. We have decided to do it ourselves, which not only means packing into boxes, but we also have to take inventory of everything we pack and value it. It's not hard, but very time consuming and time is not something we have a lot of. Thank goodness Kevin is at home during the day. I can help in the evening. We'll have to hunker down and get it done. We're saving a ton of money to do it ourselves, but it's got to be done right or there's no point.

Work is still busy and I'm counting the days until my last day. It can't come quick enough.


Powered by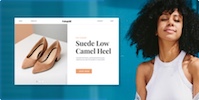 Create your own unique website with customizable templates.