Well, Holy Week is always busy here in Costa Rica. The week leading up to Easter Sunday is considered the most important week of the year. Costa Rica is 90% Catholic and many of its citizens still observe its deep-rooted religious traditions. We found out yesterday that in Puriscal, a county near San Jose, displays a dramatization of the passion of the Christ (the short final period in the life of Jesus covering his visit to Jerusalem and leading to his execution by crucifixion). People mimic Jesus walking with a heavy cross down the street and then get 'crucified'. I've never witnessed such a parade, but apparently they have it every year.

Our week was full. We had B&B guests, we had friends over, we went to visit friends, we sold some fish, we went to a micro coffee plantation and tasted the most amazing coffee, we hosted a Tico family for lunch... and yesterday, we went to Puriscal to visit our friend Adriana's parents. Her dad gave us a tour of his hydroponic greenhouse as well as his organic greenhouse. He has created a business five years ago to help underprivileged women to be self-sufficient within their community. He teaches them how to grow vegetables as well as how to manage the business and make money. It's all very impressive. The elevation is so much lower than Rio Blanco, Kevin and I felt drained from the extreme heat. We always forget to wear shorts and sandals when we drive down the mountain. We're kind of spoiled with our temperature in our little valley. It always feel good to get back home.


Powered by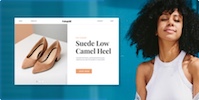 Create your own unique website with customizable templates.