No internet connection so I am writing in my gmail draft and will continue to do so until we have internet. When that will be, who knows!

Well, we're here, in Costa Rica! All very surreal, to be honest. This is not a holiday. We're here to stay. The flights went well. No issues at customs or security on the Canadian side. No issues with bringing Frankie. They didn't even ask to see her paperwork. Go figure. She was good as gold. No whining. Phew. The second leg of our trip went equally well. Frankie slept the whole way. When we landed in San Jose, we went through customs without any incident. Again, no need to show any documentation for Frankie. Then we picked up our luggage and went through security. This is where the security officer asked for Frankie's health certificate. He took his sweet time. Finally, after about 10 minutes, he got his big old stamp and very hesitantly pressed it down on the official document and signed it. He handed it to Kevin and we thanked him. I thought we were both going to cry. I can only compare those first few steps outside the airport with what it must feel like to have been imprisoned and then to gain freedom. We wanted to run.


Powered by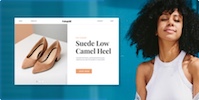 Create your own unique website with customizable templates.