It's not done yet, but I thought I'd give you a sneak peek as to how the conversion is going. A couple of months after arriving here, we decided to use the concrete container in the hatchery as growing beds. We had our worker, Martin, and his son, Nacho, remove half of the metal roof from the steel structure to create a bright garden space out of the rain. Our experience, however, is that although we've managed to grow a few tomato plants and some herbs, mostly, our crops haven't done particularly well. We're thinking at our high altitude, the nights dip to temperatures that are just a tad too cool, hindering the growing process.

So, Kevin has been spending the last couple of weeks framing the structure and two days ago, he installed the plastic sheet all the way around.

Powered by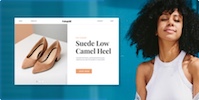 Create your own unique website with customizable templates.