We were invited to Catalina's house for a little birthday celebration. She turned 26 this past Wednesday. She invited us to join her and a few of her Costa Rican friends for a buffet lunch. We brought Paul along so he could experience a true local event. – We didn't know what to expect, but it was a nice surprise to find out that most of Catalina's friends could speak enough English for us to carry on a conversation. Although we were old enough to be their parents, they were so welcoming and fun. We met Stephen, a Cambridge native who married Viviana, a Costa Rican. They got married in September, I think, and only just moved to Costa Rica a month ago. Kevin, Paul and Steve seemed to get along well. We had a good meal (I brought some guacamole and chips as our contribution) and then cake. We learned that everyone in attendance had all met at Raleigh International, which is a volunteer organization where young adults go on 7- to 10-week trekking expeditions. They told us all about their experiences and adventures, which was very entertaining. They all agreed that they didn't always love the experience in the moment as there were some tough times, but they relish their memories of overcoming and getting through them. They seem like they've developed a close bond through having to rely on each other. And they all echoed how they learnt how much they really didn't need in life, and how it taught them to live more simply while being grateful for what they do have. They were full of optimism, yet very grounded and real. We had a really, really nice time.

One of Catalina's friend, Ryan, is a tour guide and said our location would be great for bird watchers. He said he will be emailing us a list of plants that we should plant to attract more types of birds. We've invited them all come for a visit. It would be great if they did.


Powered by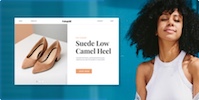 Create your own unique website with customizable templates.