I've been inside the house writing my book the last few days, taking advantage of the rainy weather and not having any Internet to distract me. As I've been revisiting the past year, I'm remembering the highlights and I'm filled with mixed emotions. Some memories fill me with laughter and others with sadness. Going over the events in my mind is unearthing a visceral sensation, as though I'm reliving them at the same intensity as the first time. I guess that's called the creative process. I'm getting close to finishing my book, finally. I can't wait to get this project done. Of course, the whole idea is to put it out there (as vulnerable as that makes me feel) and let the world decide what they think of my ramblings. I sure hope it sells! That is the ultimate goal, isn't it? I've wanted to be a writer my whole life—not only to write in the safety of my room, but to share my thoughts and feelings and hope they resonate with someone out there...in the world.

I've notice a shift in my process since beginning this project. In the beginning, I wanted everything to be perfect, choosing just the right word, getting all the grammar correct. I can't tell you how many times I started then started again. As time has passed, I've let go of the need for perfection. I'm appreciating the notion of communicating simply...and simply communicating. It doesn't have to be complicated or lofty. It just needs to be honest and true to who I am. I don't need to be as good as (fill in the blank). Finding my own voice is enough. This is a very hard lesson for me, but I'm going with it.

Powered by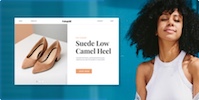 Create your own unique website with customizable templates.