Today was a day of preparation, getting things ready for Kevin's mum and sister who are arriving tomorrow. We kept busy with the usual chores, doing laundry, cleaning the house and the guesthouse. It felt good to put things in order. Outside, it was a strange kind of day weather-wise. It was sunny most of the day, with gusts of wind and that funny mist... it was all over the place. It was also cooler than the norm... only reaching 18°C. When it's not perfect spring-like weather, it's perfect autumn-like weather. Can't lose really.

I finally finished catching up with all the blog entries... a week later than expected... phew! Now, that was a lot of work. I'm glad it's done. I prefer to spend my time moving forward, rather than going back. And then, Kevin and I worked some more on the other website pages. We've added new picture galleries and drop-down menus for easier navigation. Have a look and let us know what you think! We always appreciate the feedback.
Powered by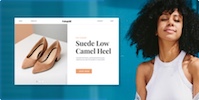 Create your own unique website with customizable templates.