Yesterday, Kevin and I drove into San Jose with Seidy and Danilo. We wanted to check out an organic market they have there. It was great! The market had about 50 different bamboo stalls: some with prepared food and drink, but most were stalls with organic vegetables, chocolate, preserves, smoked and cured trout, homespun and natural skin care, garden sprays and so forth. We discovered some really interesting ideas. There were a lot of English-speaking expats there... it must be the place to gather on a Saturday morning. Then, we went to EPA (pronounced eh-pah) and bought ourselves a smoker. We decided we want to try smoking our trout. We love smoked trout and it would be nice to be able to offer our guests more trout options. We also bought a really good fileting knife and a steel to sharpen our knives. When we got back home, Kevin sharpened our knives and boy, what a difference! Maybe I will be able to finally filet a fish with a modicum of skill. Wouldn't that be nice. I've watched guys do it on YouTube and they make it look so easy. I'm capable of removing the bones on the first half, which I'm really happy with, but I tend to butcher the second half... which is very frustrating. With more practice and this new knife, I sure hope I can master this skill.

Today was a different kind of entertaining day. We invited our friends, Cindy and Larry, who live in Santa Maria and Annika who lives in San Marcos (without her husband Roger since he's vacationing in the United States). Kevin went to pick them up and they arrived at 10:30-ish. It was a cool, overcast day... feeling a bit English. So, I decided to warm everyone up with some hot broccoli/cauliflower soup with homemade bread and fresh butter, button mushrooms topped with melted cream cheese, red pepper, balsamic vinegar and trout, Shepherd's Pie and for dessert... lemon/cranberry cake. We washed it all down with a nice Merlot. We talked and laughed... it was a lovely Sunday.

Powered by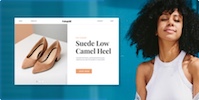 Create your own unique website with customizable templates.