Well, the day has finally come. We've been in Costa Rica for four months and we've been working towards this day... the day we welcome our first guests to our B&B. It dawned on me that it was crazy for me to try to teach my English class tonight. I called Clara and asked her to please let Nacho and Paola know that the class would be cancelled and I emailed Seidy and asked her if she could let the rest of the students know. She said she would and wished us good luck today.

I got into a zone and mum was a huge help. We washed all the sheets and mum ironed them. She also cleaned the bathroom, shower and kitchen, dusted and vacuumed. We made the beds, prepared a fruit basket, cut some fresh flowers and placed them in a vase. All the while, I was baking fresh bread. I filled a container with tea bags, another container with fresh coffee, and one with sugar and placed them on the counter in the guesthouse kitchen. Then, I picked some fresh lemons from our tree, and cut some rosemary from the garden. While Kevin and mum were outside catching fish, I started to prep the vegetables for dinner. Our guests were running late and we had to make sure we caught the fish before the sun went down. Our guests had requested a Trout dinner and hamburgers for their two young sons. At about 4 o'clock, the phone rang. Our guests had driven down the right road, but turned back thinking they had gone too far. I told them to wait at La Trinidad junction and I would drive up and meet them there to guide them back. They are a lovely couple with two fun kids. We served them Rainbow Trout stuffed with lemons, rosemary, onions, olive oil, salt and pepper all wrapped in tin foil and cooked on the bbq. We served it with lettuce from the garden topped with tomatoes, green and red peppers and a homemade vinaigrette as well as potatoes and carrots with melted butter, salt and pepper. The kids had their burgers, as requested. I squeezed some fresh lemons and made lemonade. And for dessert, some banana bread. About an hour later, I went down to retrieve the tray of dirty dishes and replaced it with their morning tray, which consisted of fresh laid eggs, homemade bread and marmalade, blackberry jelly, freshly churned butter and delicious organic apple cider. They are very gracious people, and they seemed to have enjoyed their meal, which makes me very happy (and relieved). I brought down the animated movie 'Cars' for the kids to watch, so I know they're happy. We'll see what tomorrow brings. Hopefully they'll stay and relax for a little while. It was a good day for us. Although a little stressful, as we wanted everything to be as perfect as possible, we had lots of fun, too. Working for yourself really is a satisfying feeling. What a great experience! Now, here's hoping we get many more bookings!


Powered by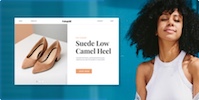 Create your own unique website with customizable templates.