Kevin and I drove down to San Jose to meet our immigration lawyer. As part of the immigration process, we have to get our fingerprints recorded at the police station. We met him at his office then he drove us to the station. We got there early so the wait time was minimal. They called my name first and I was asked a bunch of questions in Spanish, which I was able to answer. While I was still being interviewed, Kevin's name was called. His interview was quicker because they realized he can only speak English. Now there's a good trick! The whole process took about an hour or so, then our fingerprints were rolled in ink... what a mess! It was Kevin and my first time ever having that done. I was expecting the fingerprints to have clear, defined lines, but mine just looked like a big, black smudge. I'm not sure if at a forensic level they'll be any good, but what do I know. Hopefully, they'll never need them.

Next step: we have an appointment in January to make our temporary residency status official.

Powered by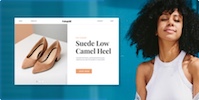 Create your own unique website with customizable templates.