I woke up early this morning, finished all my chores (every time I write the word 'chores', I feel like one of the kids on the 70s show "The Waltons" or "Little House on the Prairie"), then drove down to pick up some coconut oil. You would think in the land of coconuts, it wouldn't be so hard to find, but alas, harder than you might think. And when I have found it in the past, it's been prohibitively expensive. Organic, raw coconut oil is time consuming and I can see why there's a cost, but I'm told a few years ago it was really cheap... they couldn't give it away! There was a perception that it was the worst type of oil one could consume. Funny how things change. Now it's touted as the best oil one could use. I use it for everything... cooking and skincare. It's great stuff. I've even heard people use it as furniture polish. Good to know!

Anyway, I drove two hours south between San Isidro de General and Dominical Beach. I was told it was in a house and there would be signs to let me know where it is. I found it easily enough. I met the woman and she showed me her stash. I bought a 2 L bottle for $30, which is pretty incredible. Kevin and I went to an organic market back in July and we found it there, but they were selling less than a litre for $90. It was ridiculous. Needless to say, I didn't buy any. I've been on the hunt ever since. It feels great to finally be able to use my beloved oil and not feel like I need to skimp. It was a nice trip, the road was very scenic. The house is right beside the IPE farm that is devoted to holistic medicine and permaculture. Maybe next time, when I have more tiem, I'll stop in and check it out. I'll probably be making this trip a semi-regular thing. I think maybe some of our friends will be interested in buying coconut oil, so I'll be the mule.

Powered by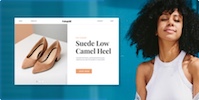 Create your own unique website with customizable templates.