This week was extra special because my niece, Jocelyn, and 5 of her friends came to visit. They had been travelling around Costa Rica for a month and decided to make Hush Valley Lodge their last stop before flying home. I hadn't seen Joce in over four years so it was high time for a good catch-up. It was amazing to reconnect. And we enjoyed meeting her friends, too! Super people. They were only here for two days, but they got a few good lessons crammed in. Kevin gave them the usual tour of the property, and as a special 'treat', I showed them how to gut a fish and Kevin taught them how to filet and pin bone their trout. They even got a chance to try it for themselves.


Something I forgot to mention is that we bought 3,000 more baby fish three weeks ago to replace the 750 we lost and to account for the extra business we're anticipating. We now have three ponds full of trout!!

Powered by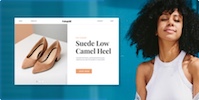 Create your own unique website with customizable templates.