About a month ago, we had the pleasure of hosting for a couple who had just arrived for a holiday in Costa Rica and spent the last 4 weeks travelling around the country. They decided to make their last stop Hush Valley Lodge, which delights us to no end. Today, we had the awesome pleasure of visiting Finca El Casquillo (here is their

Facebook

page and

Website

), which is a sustainable organic farm project. Their endeavour is to teach others that it is possible to work 'with' nature rather than against it. Our guide (and now friend, Jodi) introduced us to the farm and then, Javier, a coffee farmer (and now friend), initiated us to the experience of 'cupping' (not to be confused with 'spooning'). Cupping entails recording the many different properties of each type of bean and roast, etc. (it's as involved as wine tasting, we discovered). We were looking for: fragrance (smell of dry coffee), aroma (smell of wet coffee), flavour (taste), body (strength) and balance (of all these elements including acidity, sweetness, bitterness, etc). A lot to take in, but so very interesting and a lot of fun! We had a great day and it was so nice to share it with our guests, Leanne and Drew.
Powered by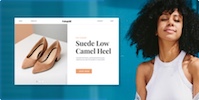 Create your own unique website with customizable templates.