Today, Kevin and I decided to put our tall rubber boots on and go down to have a look at the river and we found ourselves following it all the way down to the bridge and road. We started at the far end of the property where the aqueduct begins. We were careful with our footing in our clunky footwear. Our walking sticks helped us keep our balance and we used them to poke and jab to see how deep the water was. The river is flowing, but it is much lower than it was during the rainy season. This hike is only doable in the dry season. It's an interesting perspective from down there. Really beautiful. We saw several small waterfalls and huge rocks... next time I will have to bring my camera. I love discovering all these amazing nooks and crannies on our property. We truly do live in paradise. What I love most is hiking an hour beside and through the river: not only is it enjoyable, but it's great exercise, too! When I was in Canada, I longed to integrate my physical activity within my daily life as opposed to having to slot an hour at the gym. There's nothing like being bathed by the forest, the sounds of the many birds and the rushing river. I know it was a workout because my butt is killing me tonight!

Then, when we got back, I made some banana bread. A nice, delicious treat. I also made coconut flour with the dehydrated flakes I made a few days ago. I plan on trying to bake some kind of gluten-free Paleo bread. We'll see how that works out. What I love about coconut is that it is very inexpensive to buy here and you can get so many different uses out of it: coconut water, coconut milk (which I love), coconut flakes, coconut oil (I'll have to give it a try one of these days) and coconut flour. It's such a healthy fruit. I'm trying to wean myself off wheat, but it's quite difficult. So right now I'm working on reducing and maybe someday I'll have all the tools (and willpower) to eliminate it altogether.
Powered by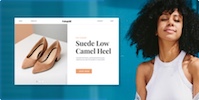 Create your own unique website with customizable templates.