Normally, December is the month of windy days. The wind carries the heavy rain clouds away and makes way for the dry summer. December wasn't particularly windy, and we've had rain on and off all December and early January. We're still getting lots of sunshine, but it's not unusual for it to rain a little bit every day. Today, the wind picked up and reminded us just how strong it can be. Kevin and I were sitting having lunch when we noticed the tops of the trees swaying back and forth. All of a sudden, we see a tree snap and fall. We quickly run to see if any damage occurred. We find the tree lying beside the river, but not in the way of anything. Phew. Then, later, Kevin and I were hiking on our trails and we heard in the distance a 'crack' and then another tree went down. We weren't anywhere near it, but we did hear it. There was a tree close to the guesthouse that was creaking and Kevin wasn't happy with the uncertainty, so he and Martin took matters into their own hands and chopped it down. It came down easily as though it was ready to fall. Again, it falls in the right direction, far enough away from the guesthouse, which is obviously a good thing. Martin will cut the trees for firewood.

Tonight, while we're sitting inside, we can hear the wind howling while the windows rattle. It appears the December winds are a month late... better late than never, I guess. These winds will probably last a few days then subside... if it follows last year's pattern.

Powered by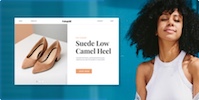 Create your own unique website with customizable templates.