This blog post is going to be short. I'm dealing with computer problems. Kevin and I have been working all day trying to solve the issues, but we're kind of stumped. A message saying that my start-up disk is full, yet when we investigated into it, it appears the glitch thinks I am using 10 times the amount of memory. It's all very confusing. So, before everything crashes, I'm just writing to let you all know, we're both fine, we had a great week with our repeat guests from Oregon, Krista... and this time she came with her son Quinn. They were here for the whole week, which was lovely. I have picture of the bridge progress, but cannot upload them at this time. Things are coming along. The Bettys are now laying up to 11 eggs a day. Good girls!!

Okay, I'm going to shut down my computer and hope for the best. If you don't see any blog posts from me next week, it's because things are going well technologically for me. I think it might be time to get a new computer. Wish me luck.

Powered by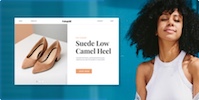 Create your own unique website with customizable templates.