Eureka... internet... kind of.

Later, we went looking for an internet signal. Our property does get a cell phone signal, but it's really spotty. After several attempts, we took the ATV up the mountain to see if that was any better. It wasn't. So we decided to go down the mountain. We stopped at Martin and Clara's restaurant, but no luck. We then went up to the school. We found 4 bars, which is great! But it was so sunny we couldn't see the computer screen. Then it started to rain, so we packed up and went back to the restaurant.


Powered by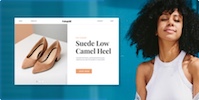 Create your own unique website with customizable templates.