It was a beautiful, sunny day. This morning, I conducted Skype interviews with two of our Copey Learning Center teacher volunteer candidates, while Kevin worked on fixing the water pump. Trying at least. Last week, he got the water wheel working, but the pump wouldn't create any pressure through the pipe. If we can ('we' meaning Kevin) get the pump to work, then we can use the water wheel to syphon the water from the pond to irrigate our lawn and gardens. All of a sudden we heard the honking of the postman's motorcycle. He handed me a Christmas card, which came all the way from England... from very good friends of my in-laws (Joyce and David). That was really nice.

Then, I did some laundry. And after that we cleaned the loft. Bats get in between the roof and the wood ceiling and create a mess, so I removed all our boxes from the crawl space and vacuumed, then Kevin sealed all the gaps. Then we removed the clear, plastic skylight and washed it. As we were finishing up, we got a call from our friends Tony and Maria. Tony has the mushroom farm up near the little town La Cima. They asked if they could come by. They arrived about 15 minutes later with a freshly baked apple pie. What a deliciously thoughtful gift. This is what people do... they make things, and pop by for a cup of tea or coffee and a chat and give homemade/handmade gifts. After our visit, we wrapped up some freshly laid eggs from this morning... can't get much fresher than that. It seemed right. And they seemed really pleased and they graciously accepted them. It certainly was not a typical Christmas eve... but it was special in its own way.


Powered by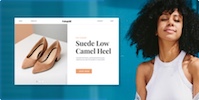 Create your own unique website with customizable templates.